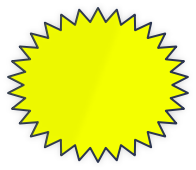 BOOKING FOR
2017
HUNTING
&
FISHING
SEASON
BIG GAME HUNTING
Elk, Deer, Bear
Mountain Lion
Big Horn Sheep
Wolf, Predators
Chuckar & Forest Grouse
Summer Vacations
Trail Rides, Fishing
Fly, Bait, & Lure Photography
4 X 4 Tours, Pack Trips
Hiking, Back Packing.
GREAT
Equestrian Vacations.
Elk hunting trips that provide a guide make it easier on a hunter that's unfamiliar with the area. Elk hunting guides track and follow elk throughout the year to learn where they're hiding and discover patterns that help clue you in to their location. Guided elk hunts also provide a hot breakfast to get you up and going in the morning. Throughout the day, the guide will help you track down the animal and increase your chances of shooting an elk. Hunting outfitters are trained professionals who understand how to get the whole group of individuals involved in the hunt. At the end of the day, it's most enjoyable if you end up harvesting an elk but the true fun is the stories you'll be able to tell to each other about the big one that got away or the big bull you took to the ground.

Fly-fishing Idaho streams is also a relaxing way to enjoy the outdoors. It's best to go Idaho fly fishing when you use a guide that knows where the fish are biting and techniques that will help you catch them. There's an art to Idaho fly fishing that takes a little time to learn if you're a beginner. If you've been fishing for a while and have an experienced background, you'll still be able to take advantage of the comradery of the fishing group and the knowledge that the fishing guide provides.


Elk Hunting and Fly-fishing Outfitters in Idaho's Gospel Hump Wilderness is one of the most exciting times of the year. Hunts are 7 days or more, hunters need a skilled outfitter to lead them in the Gospel Hump wilderness, one of the best places to hunt elk in Idaho. Nez Perce National Forest (Gospel Hump Wilderness). Idaho elk hunting has become a tradition for many skilled hunters, with guided elk hunt, even the hunter that has never been in the area has a better chance of getting that elusive animal. Our season starts mid September, during the elk rut and finishes during the elk migration and deer rut, around the middle of November. These are colder weather seasons for Idaho, which is why it's necessary to go with a true guide who have lived in this area for years and understand elk hunt Idaho better than anyone. In addition to elk hunting, Idaho also has beautiful lakes, great for fly fishing. Incredible catches can be had. Idaho fly fishing if a wonderful way to spend a week. With the the right fishing guide they can take fishermen right to plentiful lakes and streams, perfect for the fishermen who wants the wilderness experience. If looking for great hunting or fly fishing vacations in Idaho, look not further your are in the right place.
Wilderness Vacations with Wind River Outfitters
RIFLE HUNT DURING THE RUT